The New Normal: Takeaways from COVID-19 & Marketing Ideas for Moving Forward Webinar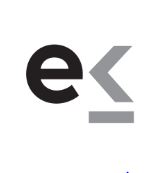 The New Normal: Takeaways from COVID-19 & Marketing Ideas for Moving Forward Webinar
Date –  June 18, 2020
Time – 10am (PST)
Location – Webinar
Many communities are beginning to reopen after COVID-19 closures, but businesses are still in a state of limbo as they adjust to changing regulations and new customer expectations. Wineries must figure out how to reopen safely, retain current customers, and reach new ones using traditional and non-traditional methods.
Christina Kyriazi, VP of Marketing at Ekos will share why marketing should be a vital part of your winery's strategy for 2020. This webinar will cover creative marketing ideas and trends from the crisis, how to apply key learnings from COVID-19 to your business, and tips for reopening with a renewed sense of focus.
Speakers
Analytics nerd turned marketer. Passionate about growth marketing and driving sales for businesses.