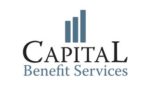 The Nation's Leader in Association Health Plan Management
With over 30 years of expertise in brokerage and consulting services, Capital Benefit Services provides affordable, high-quality employee benefits through the association health plans under our management.
Simplifying the complex world of employee benefits
Capital Benefit Services has a long history of serving customers in the right way. Our team brings a diverse background of knowledge and industry experience, making the complicated world of employee benefits easy. Since 1986 our team has been the exclusive consultant of some of the Northwest's largest association health plans.
Strategic Partnerships Provide Access to Top-Tier Benefits for Companies across the Pacific Northwest
Our company prides itself in helping employers of all sizes find affordable health insurance options for their employees. We do this by providing employers access to association health plans in which we administer and manage.