Olympic Peninsula Wineries Association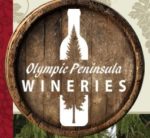 Olympic Peninsula Wineries is a collaboration of eight award winning wineries and cideries located in Sequim, Port Angeles, Nordland, and Port Townsend on Washington State's beautiful Olympic Peninsula. Our wine trail is one be envied with each location offering a unique and diverse variety of wine & cider, paired lovingly with local, season delights!
The Olympic Peninsula Wineries are a group of hands-on owners/winemakers committed to handcrafting excellent, award-winning Washington wines. Each of our Olympic Peninsula Wineries offer visitors friendly hospitality and a unique, memorable experiences. Owners/winemakers are often available to personally pour for the visitors in their tasting rooms and to answer questions.