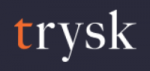 Trysk combines extensive print and packaging experience with the desire to innovate and evolve. Our fresh approach to every project ensures that the final product always exceeds expectations.
Trysk was founded on the belief that what's on the outside should be as good as what's on the inside. That principle still guides us today.
We started out as wine label specialists in Washington State in 2008. Over time, we expanded to serve winegrowers up and down the West Coast, and eventually throughout North America. As part of that growth, we acquired Watermark Labels in February 2020.
Today, Trysk is the gold standard for labels and packaging across all industries in the United States and Canada.