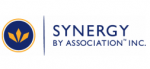 Business Email dquillen@synergybai.com
Synergy by Association is an extension of your state trade association, providing association members with superior products and services through partnerships with industry-leading suppliers. Synergy by Association partners WWI with our Office Depot Program
Office Supplies, Furniture, Print Services, Promotional Products & More
Program Highlights
- Up to 80% off Manufacturers Suggested List Price on a core list of 700+ frequently ordered, deeply discounted products featuring many high use commodity items.
- Save 10% off retail on any other product in the Business Services Division catalog (excluding technology products).
- Free, next-day delivery on orders over $50, depending on your location.
- Discounts on office furniture, print/copy services, custom business forms, stationery supplies, promotional products, and lunchroom/janitorial provisions.
- Discount program for your company's employees.
WWI Members can register for this program online at: wwi.wine/odp-business-solutions/