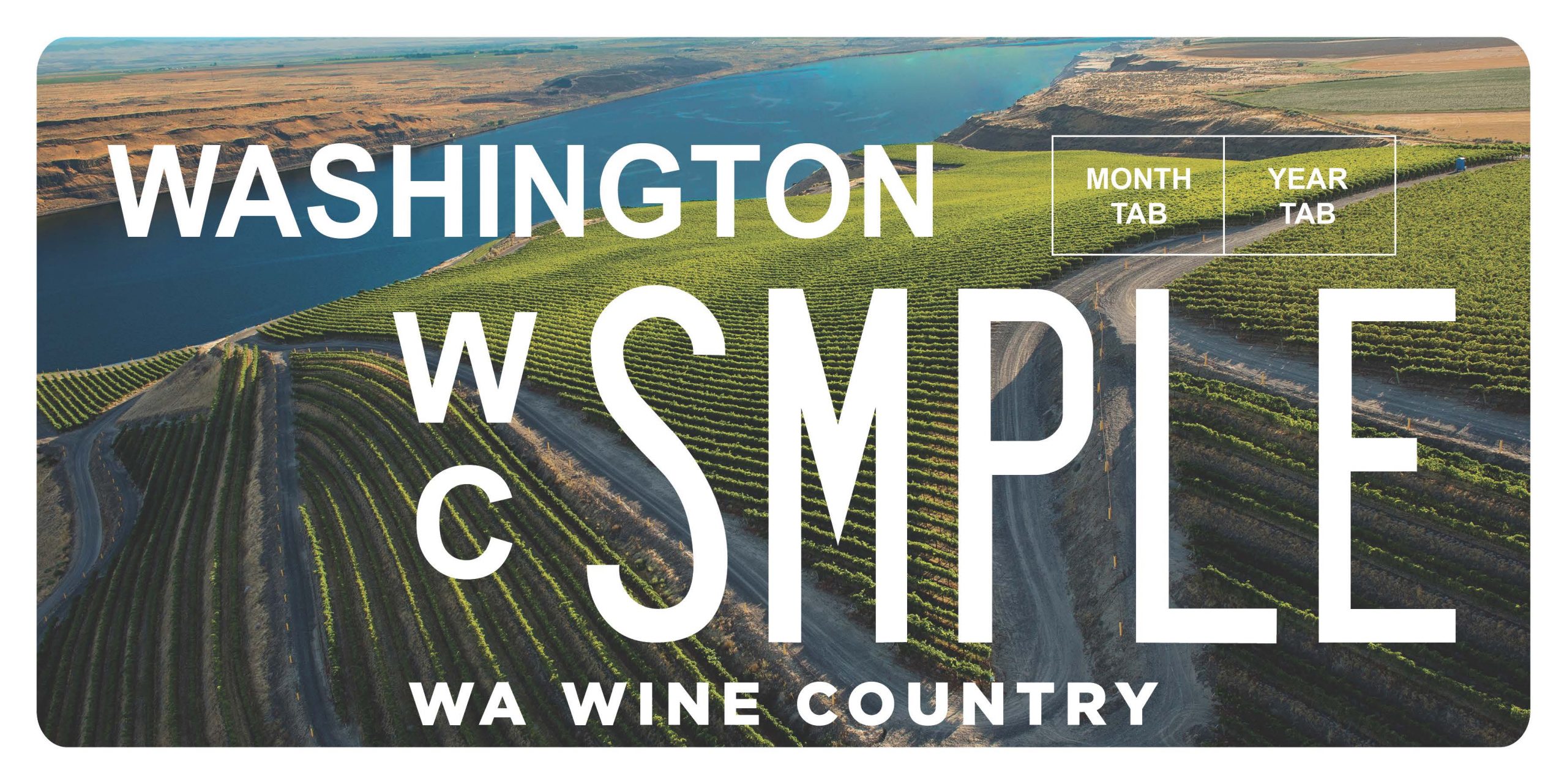 The Washington Wine Specialty License Plate has been finalized, and is now available for order through the Washington State Department of Licensing.
The Washington Wine Institute, in partnership with the Washington State Wine Commission (WSWC), worked with prime sponsor Rep. Kelly Chambers and lawmakers in Olympia to pass this legislation. Revenue generated from this license plate will go to State of Washington Tourism.
"We are honored to have helped pass this legislation, and excited to see thousands of Washington wine supporters showing their love of our industry through this license plate," said Josh McDonald, Executive Director of the Washington Wine Institute. "And, revenue goes directly to tourism, which is a critical investment towards our industry's future success."
The Washington wine industry accounts for $8B of in-state economic impact including nearly 42,000 related jobs. In 2021, an estimated 2 million people visited wineries across the state.