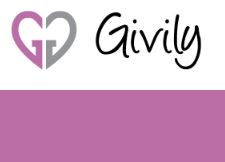 We are proud to be in a partnership program with Givily, the premier online management tool for all your wine donation requests. We know our members get bombarded with wine donation requests each year, and often times it's difficult to manage and keep organized. Additionally, many of our members may not know just how charitable they've been over the course of the year AND how to utilize these charitable givings in your communications and marketing as a winery.
GIVILY IS a tool that helps streamline and track all the donation requests you receive from your communities.
➔    Track and understand your charitable giving
➔    Measure your impact and report on it
GIVILY ELIMINATES 60% of the current time invested in managing donation requests
➔    Requests coming in from several places
➔    Incomplete data to make a decision
➔    Scattershot giving
➔    Inability to track impact of your corporate giving
GIVILY HELPS
➔    Streamline and save time managing donation requests
➔    Track and understand your charitable giving
➔    Uncover the best giving opportunities
➔    Maximize brand recognition
➔    Provide impact reporting that can be used by PR/marketing
GIVILY PROVIDES a branded and customized application form on your website & a cloud-based management platform
➔    Full Account Setup & Launch
➔    Coaching to members who want to increase their strategic community engagement
➔    Discounted rates as part of your membership
COLLECTIVELY when our members use Givily we will have a Collective Impact Report on all of our philanthropic efforts.
➔    Gain more power with political organizations by showcasing this collective impact to state and federal lawmakers so they see the immense value the wine industry is providing to their communities.
➔    Have lawmakers better understand the potential harm of new or increased taxes and regulations on the wine industry based on how many dollars are being sent back into the community by the wine industry's charitable giving efforts. More taxes and regulations in the industry decreases the resources available for charitable efforts and pulls much-needed dollars from those most-in-need.